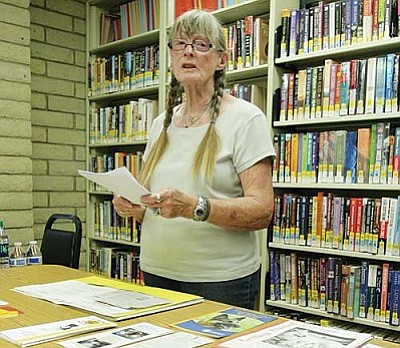 Camp Verde resident Doris McFadden shares her knowledge of dogs and presents tips on training the four-legged companions at the Camp Verde Community Library. According to McFadden, owning a dog takes a serious commitment. "If you don't have the time to spend with a dog, it's better to not have one." VVN/Bill Helm
Stories this photo appears in:
Verde Valley dog trainer
Dog training is all about creating a companionship between pet and owner, says Camp Verde resident and dog trainer Doris McFadden.