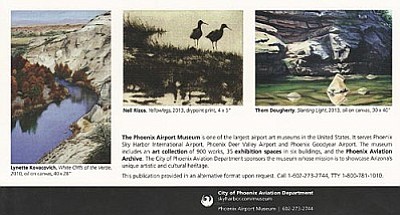 White Cliffs of the Verde, left, by Camp Verde resident Lynette Kovacovich, is on display through Nov. 30 at the Phoenix Airport Museum. The painting is part of an exhibit titled The Verde River: An Artist's Adventure. Courtesy Phoenix Airport Museum
Stories this photo appears in:

As long as she has been serious about painting, Lynette Kovacovich has been painting the Verde River.