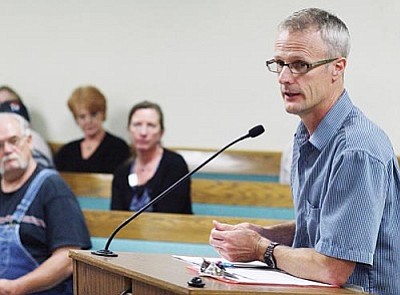 Finance Director Mike Showers talks to council about increasing the use tax from 2 percent to 3 percent. VVN/Bill Helm
Stories this photo appears in:
Talks continue on raising taxes
Camp Verde Town Council member Robin Whatley would love for the town to have a dog park. "But I don't think it is the Town's responsibility to have a place for your dog to run," Whatley said.During Wednesday's regular session, council voted 5-0 to approve Ordinance 2014-A397 to amend the Town's code pertaining to animal control.