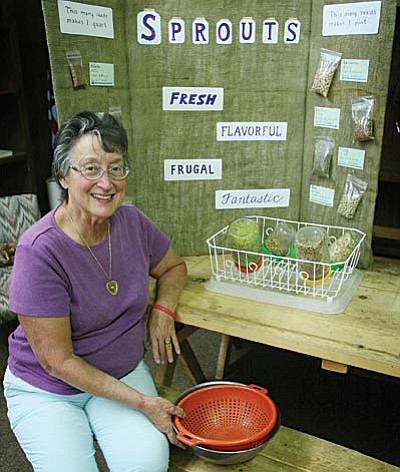 "Why not be successful and help other people be successful?" Camp Verde resident Honey Rubin asks. "I started [sprouting] because of need. I have continued because it's fabulous. It's delicious." VVN/Bill Helm
Stories this photo appears in:

The germination of seeds to be eaten raw or cooked, sprouting yields natural foods that are a convenient way to have fresh vegetables for salads, or otherwise, in any season and can be germinated at home or produced industrially.