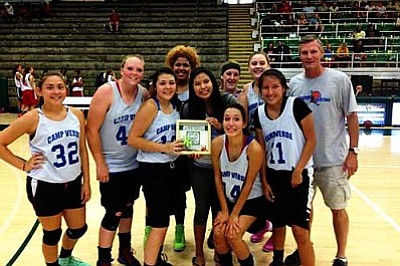 Members of the Camp Verde girls basketball team pose with the Point Loma girls basketball Summer Slam team camp and tournament plaque after going 5–0 and winning the tournament. Photo courtesy of Camp Verde girls basketball
Stories this photo appears in:

Camp Verde head coach Mark Showers has been in the coaching game a long time. He has had many different types of teams that have had different levels of success through the season, but they have not gone undefeated when attending the Point Loma team camp.