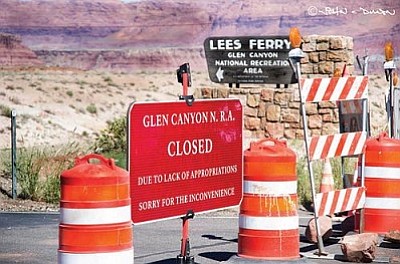 Glen Canyon was one of the national parks in Arizona that closed in October's partial federal shutdown. The government says spending at national parks in the state fell $27 million that month as a result, with most of the hit at the Grand Canyon. (Photo by John Dille/Grand Canyon River Outfitters Association)
Stories this photo appears in:

Arizona saw a $27 million drop in spending at its national parks during October's partial federal government shutdown, with $17 million in losses at Grand Canyon National Park alone, according to a new report.