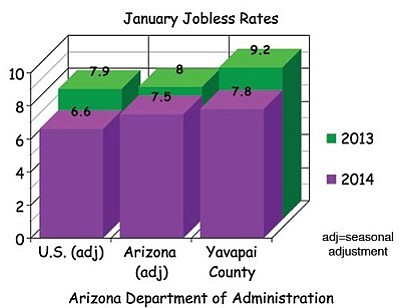 Overall, Arizona is in better condition than a year ago when the jobless rate was 8.0 percent. And year-over-year employment is up by 55,400, a 2.2 percent increase.
Stories this photo appears in:

The state's jobless rate slid a bit in January from December, but not because more people were working. In fact, the reverse is true.New figures Thursday from the state Department of Administration showed 2.53 million Arizonans with jobs in January. That's 42,200 less than the month before.