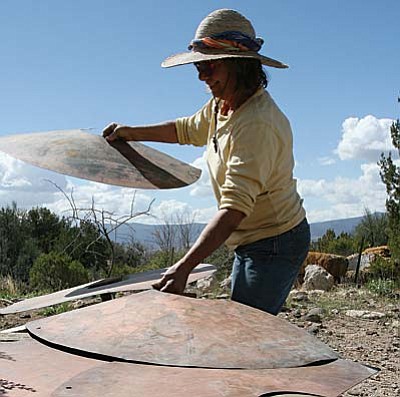 McGuireville resident Maggie Merkes selects sheets of copper she will use to make into copper lampshades. VVN/Bill Helm
Stories this photo appears in:
MCGUIREVILLE - Not many people have life-changing experiences at their friendly neighborhood junkyard.But Maggie Merkes of McGuireville is far from typical.In the mid-1980s, Merkes was already an accomplished maker of saguaro cactus lamps. Upon finishing a lamp one day, she couldn't find an "appropriate" lampshade.