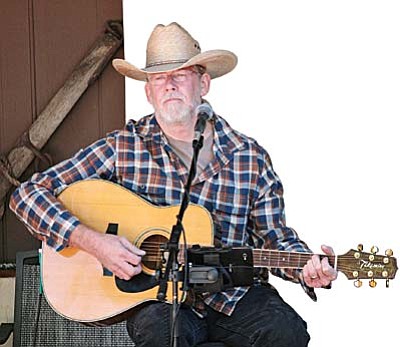 Though Steve Hicks owns two pianos, the guitar is his primary instrument. After 35 years of playing in bands in Louisiana, Arkansas, Tennessee and Michigan, Hicks has mostly been a solo artist since relocating to northern Arizona in 2011. VVN/Bill Helm
Stories this photo appears in:

RIMROCK - Music is his day job.Though his day job is generally at night.After a lifetime as a graphic artist and sign painter, Rimrock resident Steve Hicks says this is the first time he's really called himself a musician.