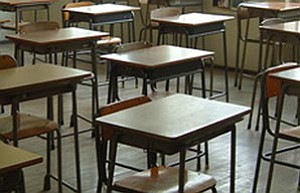 If there is no deal, the case will go to trial. The price tag for taxpayers could be much higher than the settlement.
Stories this photo appears in:

Arizona public schools have offered to give up their claim to more than $1.2 billion in lost aid if the state will simply agree to adjust the current formula to recognize the fact that lawmakers broke state law. But state lawmakers are balking.