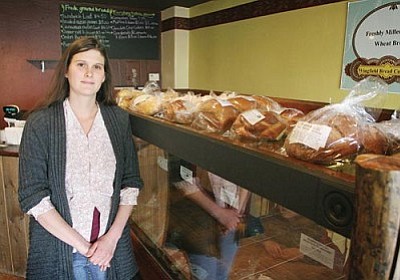 Rachelle Pozza is the owner of Wingfield Bread Company in Camp Verde. Wingfield Bread Company sells breads, cookies and five different kinds of donuts, all made with whole-wheat flour. VVN/Bill Helm
Stories this photo appears in:
Many children grow up eating healthy food, wishing they could eat things that are actually bad for them. Then there is Rachelle Pozza, who grew up wanting to eat healthy.