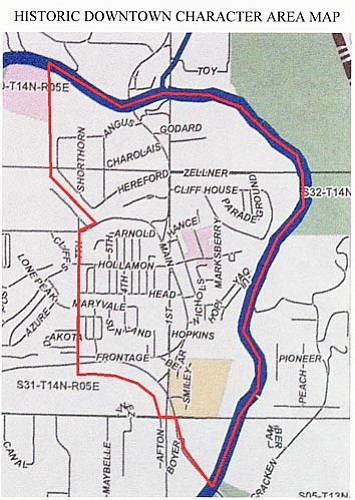 The land use sub-committee is considering changing the name of the Historic Downtown character area to Historic Uptown. (Not to scale) Map courtesy of the Town of Camp Verde.
Stories this photo appears in:

Sub-committee pondering new name for Camp Verde district character area
Ever since character areas were first incorporated into the General Plan's land use element, the area surrounding downtown Main Street has been known as Historic Downtown.The land use sub-committee is now considering giving the character area a different name.