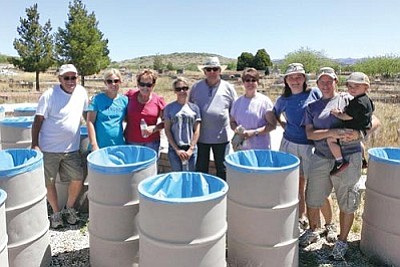 From left, Darrel Jackson, Ashley Hammond, Pam Jackson, Charity Callahan, Jim Sweitzer, Linda Callahan, Rise Pavey, Heather Risk and Brayden Hammond, helped with the community cleanup May 3 at Clear Creek Cemetery. Not pictured, but also helped tremendously, Kelly Hollamon and Kevin Ware.
Stories this photo appears in:
On May 3, we had a community clean up day at the Clear Creek Cemetery. We would like to extend our thanks to all that showed up to help us paint the trash cans, flag pole and cut the weeds and bushes.