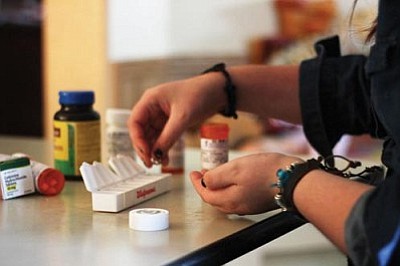 Mikayla Perez takes 10 different prescription medications every day to keep her lupus in check. Her prescriptions were covered under KidsCare II, but the state ended the program in January for the more than 40,000 children on it at the time. (Cronkite News Service photo by Mauro Whiteman)
Stories this photo appears in:

Four years after Arizona froze enrollment in KidsCare, the state's children's health insurance program, the program is barely registering a pulse.