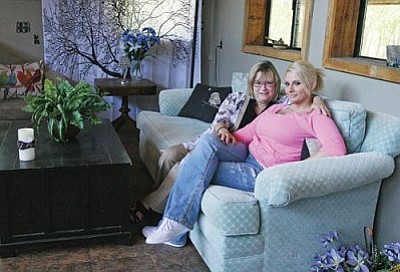 Last year, Apryl McReynolds, a non-smoker, introduced her mother Debbie Barber to e-cigarettes. Now both Barber and her husband Ron are smoke-free. In April, the Barbers opened Verde Vapes and More in the building formerly occupied by Salt Mine Cellars pizzeria on Finnie Flat Road. VVN/Bill Helm
Stories this photo appears in:

Offers 'a safer alternative to smoking'
Until recently, Apryl McReynolds' mother and stepfather were smokers. "Through my entire life, I've begged them to stop," McReynolds says.Since 1977, Debbie Barber had been a smoker. Her husband Ron had been smoking since 1963.