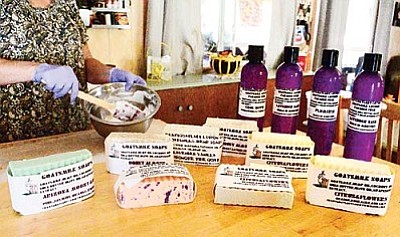 Painter is always busy creatingn new soaps and skin products from goat's milk. She sells at crafts fairs as well as farmer's markets.VVN/Jon Pelletier
Stories this photo appears in:
You can easily spot Terri Painter at the farmer's markets and crafts fairs. She is the one surrounded by tiny goats that all the kids are drawn to (naturally!) But, she isn't selling the goats.