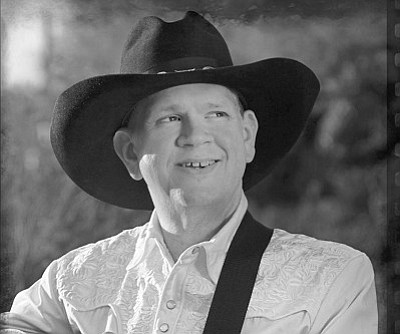 Buck Helton benefit concert
Stories this photo appears in:

Buck Helton benefit concertNov. 16There is a benefit concert for Buck Helton Sunday at 4 p.m. at Canyon Trails Cowboy Church. Learn about Buck at GoFundMe.com/Buck Helton. Concert with Jim and Jeanne Martin, Songs and Testimony with Buck Helton. Bake Sale and Meet and Greet (after concert). Buck Helton is a Western singer and cowboy poet who has an inspirational testimony of the challenging transformational journey he is on, losing 150 pounds this past year and working toward a major spinal surgery in December. He needs our help now. CDs for sale from Jim and Jeanne and Buck. All proceeds from CDs and Bake Sale to Buck. Canyon Trails Cowboy Church, 3132 White Bear Road, Sedona. Call (928) 282-7463.Check for more listings!