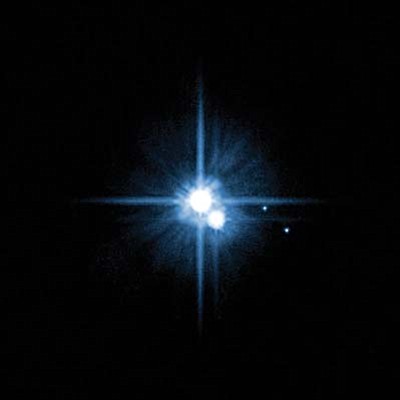 Pluto and its moons as photographed by NASA's Hubble space telescope in 2005.
Stories this photo appears in:
One of Northern Arizona's claims to fame is Clyde Tombaugh's discovery of Pluto from the Lowell Observatory in Flagstaff in 1930. Pluto's "demotion" to a dwarf planet in 2006 not only hurt a lot of feelings and confused a lot of school children, but it also caused a rift in the astronomy community.