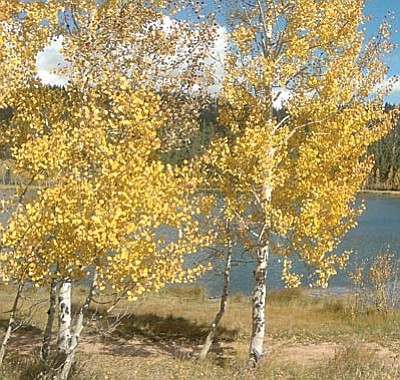 Quaking aspen can be distracting in autumn.
Stories this photo appears in:

We have been stuck behind Mr. and Mrs. Leaf Peeper for 45 minutes. Sue and I are on our way home from the grocery store; they are on vacation. It's nice to be on vacation, to not have a worry in the world, to take the time to smell the roses, to wander wherever the wind blows you, to be awed by the wonder of nature, to drink in the majestic beauty of this country, to slow down and admire every new vista in brilliant, flaming colors. But do you have to do it in front of us?