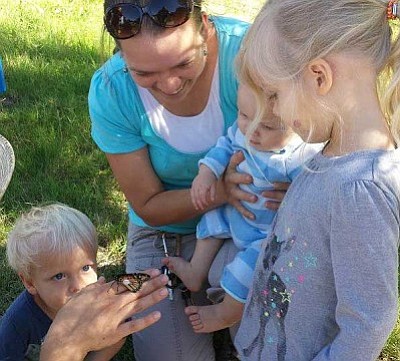 The Sorensen family gets up close and personal with a Monarch butterfly.
Stories this photo appears in:

A recent article in American Libraries magazine discussed chance collisions between people with interests and people or places with information. These "collisions" happen in libraries every day and have been known to be life-changing. It might be the chance meeting of two people who discover they have something in common.