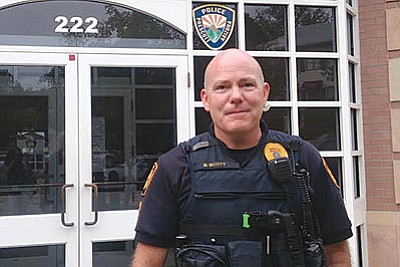 Sgt. Ben Scott trains fellow Prescott Police Department officers on a new policy for dealing with those who have Alzheimer's. (Photo by Imelda Mejia/Cronkite News)
Stories this photo appears in:

When a police officer here stops an older driver for erratic driving or a poor decision such as cutting off another car, he or she will look for signs of disorientation, agitated behavior or a shuffling gait, along with other signs of Alzheimer's.