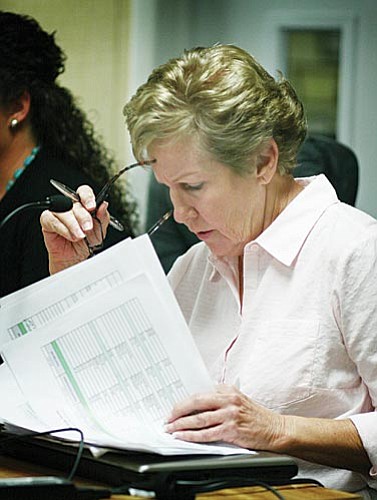 Council voted Wednesday to adopt fees for Town services for fiscal year 2014-15. Says council member Carol German, who voted against the resolution, "We are struggling in this town. I cannot agree with the new fees." VVN/Bill Helm
Stories this photo appears in:

OKs new service fees
At Wednesday's regular session, Town Council considered an ordinance that would have increased the Use Tax rate by 1 percent.