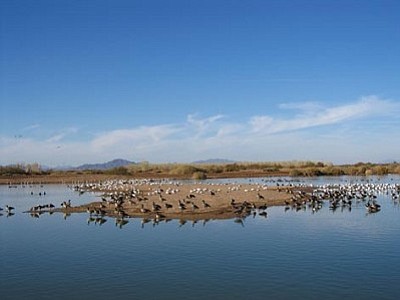 Waterfowl stop at Cibola National Wildlife Refuge in La Paz County. A new poll claims that most Western voters would oppose proposals to shift federal lands, like Cibola, to state governments. (Photo by Chris M. Morris via flickr/Creative Commons)
Stories this photo appears in:
A majority of Westerners think public lands belong to the nation and should not be put in the hands of states, which they fear might not conserve those lands properly, a new poll claims.