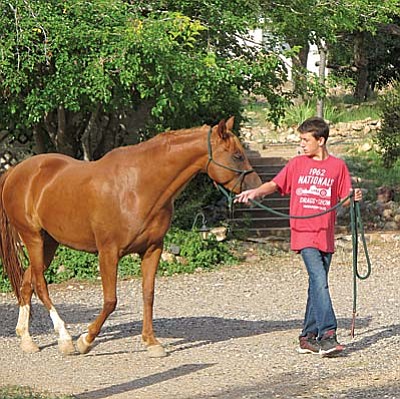 Volunteers needed at connections equine therapy programConnections Equine Therapy in Cornville needs volunteers for horse care and to assist clients in its Therapeutic Riding Program. No experience necessary – training provided. Minimum age 14. Must be physically fit. At least one shift per week; eight-week commitment requiredFor further information call 928-639-0791 or email: connections @commspeed.net.
Stories this photo appears in:

Glorious GEMS: From Beginning to EndOct. 10Come Wednesday at 10 a.m., to a free program with The Sedona Women. Hear Dr. Kennard Bork, geologist, and DeNise Bowers, gemologist, provide a broad understanding and appreciation of gems, from their ground-based genesis to their transformation into dazzling pieces of jewelry.Check for more listings!