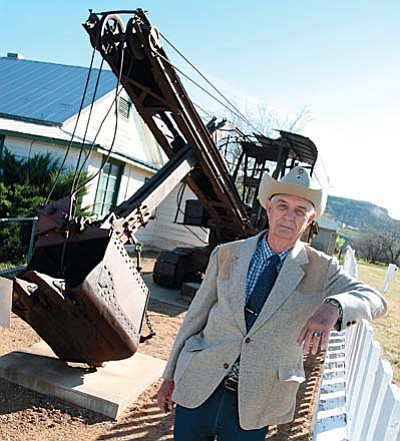 On April 7, Ron Brattain, pictured, will be the featured speaker for the Camp Verde Historic Society's "First Tuesday" talk. Brattain, CVHS president, will talk about the power shovel that had been used to load salt from the Salt Mine, south of town. VVN photo by Bill Helm
Stories this photo appears in:
CAMP VERDE - It's a power shovel, not a steam shovel, says Camp Verde Historical Society President Ron Brattain about the gasoline-operated antique spade that is on display at the Hance House on Coppinger Street.