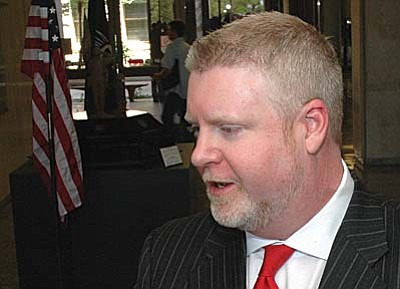 Ryan Hurley, above, attorney for a group that hopes to legalize marijuana for recreational use explains the details of the proposed law. Backers need more than 150,000 valid signatures by July 7, 2016 to put the issue on the ballot that year. Capitol Media Services photo by Howard Fischer
Stories this photo appears in:

PHOENIX -- Arizonans could get to decide next year if they want to follow the lead of Colorado and Washington and let any adult buy and use marijuana.