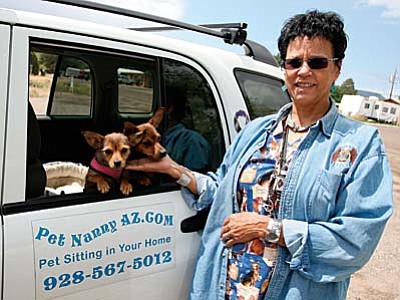 Lettie Irons Connell says it is best for pet owners to keep their pets at home when on vacation. Connell is pictured with Sugar and Honey, her two Chihuahua Doberman mix dogs. The breed is also known as Min Pin. VVN photo by Bill Helm
Stories this photo appears in:

CAMP VERDE - To Lettie Irons Connell, pets are like children.As Camp Verde's resident pet nanny, Connell believes its best to keep pets at home when their parents are away.