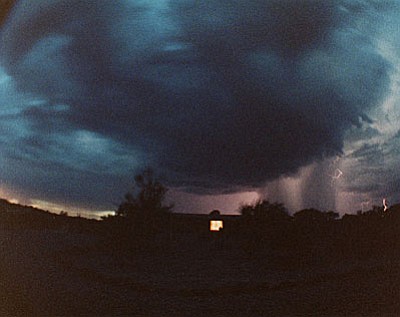 This photo was taken of a monsoon storm from hell over Tucson many years ago. It was so large, I had to use a fisheye lens to capture it all.
Stories this photo appears in:

The monsoons that we experience every summer are amazing. We get much-needed rain, glorious storms, light shows in the sky to rival any fireworks.