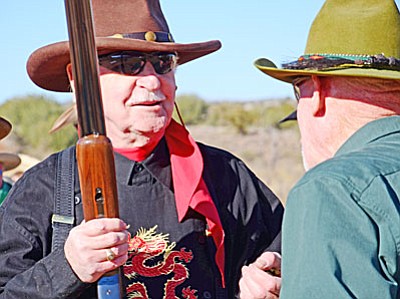 In the Arizona Yavapai Rangers' Classic Cowboy category, members are required to wear at least five out of 11 items that are of the pre-1900 period. These can include but are not limited to cuffs, a watch with chain, boots, spurs or a felt hat. (Photo by Aryssa Carvalho)
Stories this photo appears in:

To Arizona Ric, "there's nothing else but hot rods, airplanes, girls and guns."