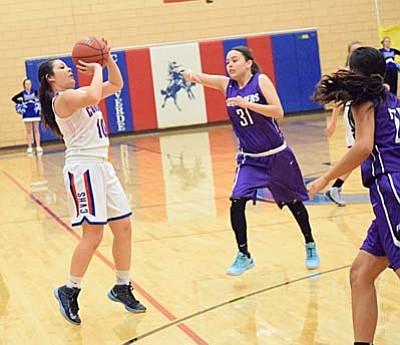 Gabby Ontiveros avoids the oncoming pressure while shooting a three-pointer Monday night against Northwest Christian. (Photo by Greg Macafee)
Stories this photo appears in:

After both Camp Verde basketball teams suffered losses to the River Valley Dust Devils on Saturday, (boys 61-54, girls 40-38) both teams looked to get back on track Monday evening in Camp Verde. The Cowboys hosted the Northwest Christian Crusaders Monday evening, and came away with one victory and one loss.