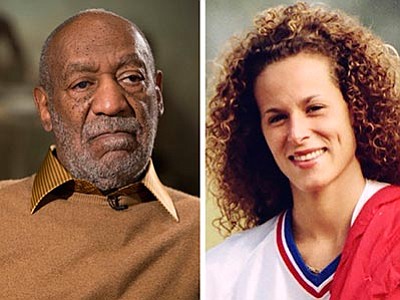 AP Photo/Evan Vucci, left, and Ron Bull/The Toronto Star/The Canadian Press via AP, rightIn this combination of file photos, entertainer Bill Cosby pauses during an interview in Washington on Nov. 6, 2014, and Andrea Constand poses for a photo in Toronto on Aug. 1, 1987. Cosby was charged Wednesday, Dec. 30, 2015, with drugging and sexually assaulting Constand at his home in January 2004.
Stories this photo appears in:

Bill Cosby was charged Wednesday with drugging and sexually assaulting a woman at his home 12 years ago - the first criminal case brought against the comedian out of the torrent of allegations that destroyed his good-guy image as "America's Dad."