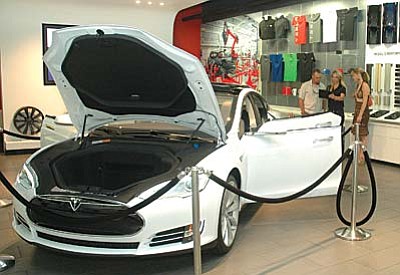 Arizonans who now want an all-electric Tesla can only see it at a showroom but have to buy it online. That would change under terms of legislation approved Wednesday by a House panel. (Capitol Media Services file photo by Howard Fischer)
Stories this photo appears in:
PHOENIX -- A House panel voted Wednesday to remove some of the hurdles that Arizonans have if they want to buy an all-electric Tesla.