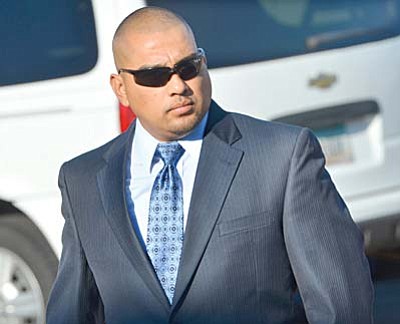 Cecilio Cruz is accused of killing his former girlfriend on March 25, 1997. Marisol Gonzalez's unborn, full-term son, Andrew, also died in the attack. Cruz and Gonzalez were both 17 when she was killed. (VVN file photo)
Stories this photo appears in:

Cecilio Cruz, indicted on counts of murder and manslaughter in the 1997 killing of his girlfriend, Marisol Gonzalez and her unborn son, on Thursday, Feb. 12, successfully argued for a new grand jury to hear his case.