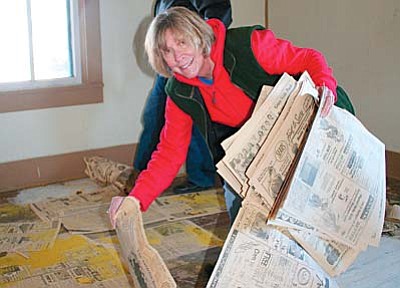 Debbie Schwallie discovered copies of the Arizona Republic from 1958 tucked underneath the carpeting and underlayment in the bedroom at the old Hance House. Also pictured, CVHS President Ron Brattain. Photo courtesy of Candy Hammond
Stories this photo appears in:

Questers partner with CV Historical Society to pay for Hance House project
CAMP VERDE - The 1917 Hance House is lovingly being returned to its original glory, one-step at a time.