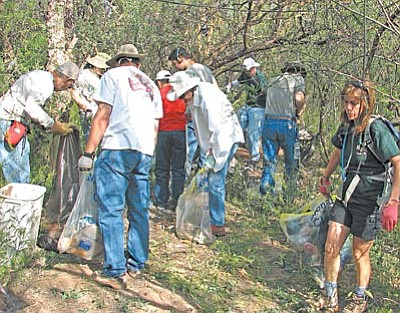 The average age of those currently active in riparian conservation and advocacy is 60 years old. If river activities are to become sustainable, a younger crowd must become engaged. VVN file photo
Stories this photo appears in:

For more than 30 years, volunteers have been dedicated to stewardship, education, and advocacy as means to inform the public and officials about the rarity and fragility of the Verde River.