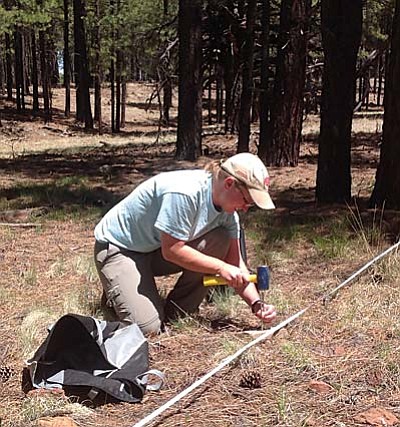 Frances-ODonnell installing moisture probes
Stories this photo appears in:

Forest Restoration Effects on Water BalanceJan. 21At 10:30 a.m., the presentation features speaker Dr. Frances O'Donnell, a post-doctoral scholar at Northern Arizona University, will discuss research that will determine the best methods for monitoring forest moisture before and after forest thinning and prescribed burning, in a long-term watershed study. Check for more listings!