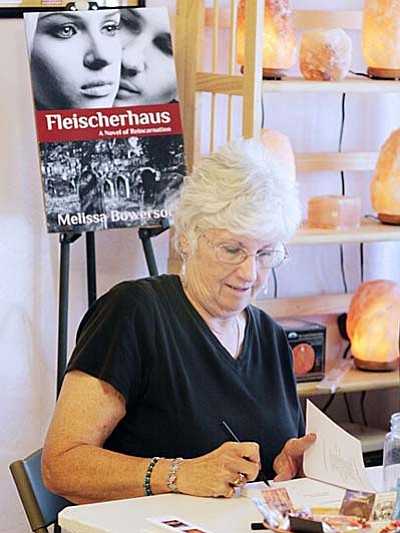 Melissa Bowersock wrote her first story at age 5. "I remember my mom reading it," the Camp Verde resident recalls. "She asked me how I knew to put quotation marks around dialogue."She now has 13 books to her credit. VVN photo by Bill Helm
Stories this photo appears in:
CAMP VERDE - When Melissa Bowersock was five years old, children liked to play in the mud. Or play with dolls.Maybe Bowersock liked to do those things as well. But she also wrote her first story that year. It was about bunny rabbits.