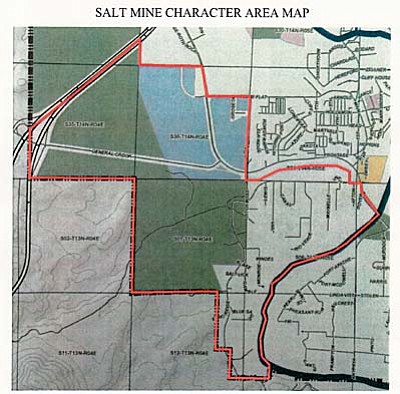 Thursday, the Camp Verde Planning and Zoning Commission will try to reach consensus on goals and implementation strategies for the Quarterhorse/Rancho Rio Verde and Salt Mine character areas. Pictured, the Salt Mine character area. Map courtesy the Town of Camp Verde
Stories this photo appears in:

Commission seeks consensus on plan's character areas
CAMP VERDE - From the perspective of the Town's General Plan sub-committee, the Salt Mine and the Quarterhorse/Rancho Rio Verde character areas have more similarities than differences.