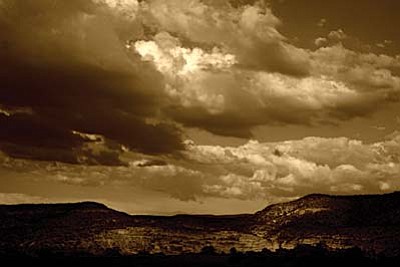 Monkey Mesa photo by Bill Helm
Stories this photo appears in:
Learn the ABCs of taking better photosFirst and third ThursdaysWould you like to know how to improve the results you get with your digital camera? At 4 p.m. the first and third Thursday of each month at the Camp Verde Community Library, Bill Helm will teach a series of hands-on classes about taking better photographs. The ABCs of Taking Better Photos is a fun, interactive class. The classes will help you get to know your camera and learn how to be more creative with your photography.Check for more listings!