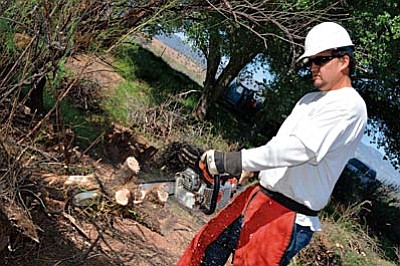 The EPA is charged with the responsibility of cleaning up the Yavapai-Apache Nation and making the land safe for community members and wildlife. The EPA is completely funded by the U.S. government for the activities on YAN. Photos by Don Decker
Stories this photo appears in:

It's a battle between the 'tree busters' and the illusive-evasive Tamarisk trees which grows along the Verde River that runs across Middle Verde on the Nation's largest piece of land.