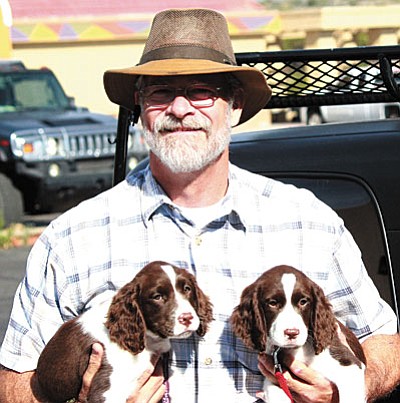 Ken Miller, pictured, and his wife Leeza were named Grand Marshals of the Beaver Creek Fourth of July Parade. Ken is pictured with his two dogs, Dot and Sassy. VVN photo by Greg Macafee
Stories this photo appears in:

BEAVER CREEK - The pastor and wife of Beaver Creek Baptist Church will be this year's Grand Marshals for the annual Fourth of July parade in Beaver Creek.