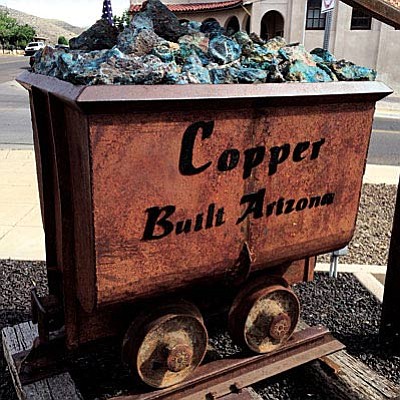 Happy times are ahead for the Copper Art Museum in Clarkdale, now that copper is the official state metal of Arizona. VVN/Tom Tracey
Stories this photo appears in:
SB 1441 just one of the quirky laws enacted by Arizona Legislature
Arizona has the cactus wren as its state bird and turquoise as its state gemstone. But state metal?Among the 344 new laws passed by the Arizona Legislature, one law in particular has the Verde Valley in its sights.