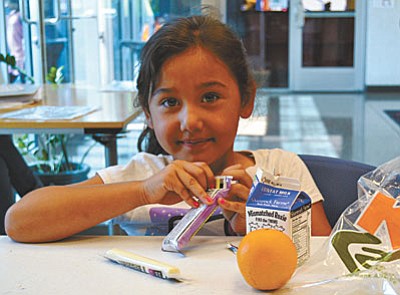 A girl gets lunch from a summer nutrition site run by St. Mary's Food Bank at the Maryvale YMCA. After school is out for the summer, the percentage of children getting free lunches plummets from levels served during the school year. (Photo courtesy St. Mary's Food Bank)
Stories this photo appears in:

WASHINGTON - Arizona had the nation's biggest drop in kids getting free summer meals between 2013 and 2014, a time when most states saw increases in the number of children reached, a recent report says.