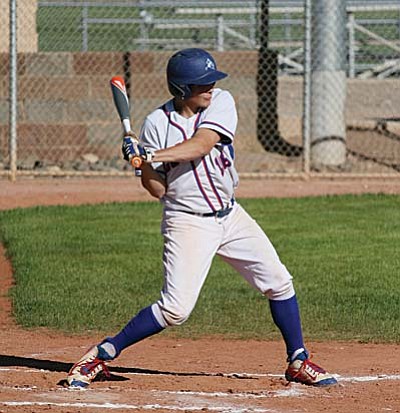 Ty Williamson gets ready for an at bat during the 2014 season. Williamson is one of the three seniors from last year the team is losing. The other two are Ezra Church and Coy Dugan. VVN file photo by Bill Helm.
Stories this photo appears in:

Cowboys hope extra work in offseason will pay off for them in 2016 season
CAMP VERDE--Camp Verde High School baseball season ended almost two months ago. About two weeks, the Cowboys started a summer league.