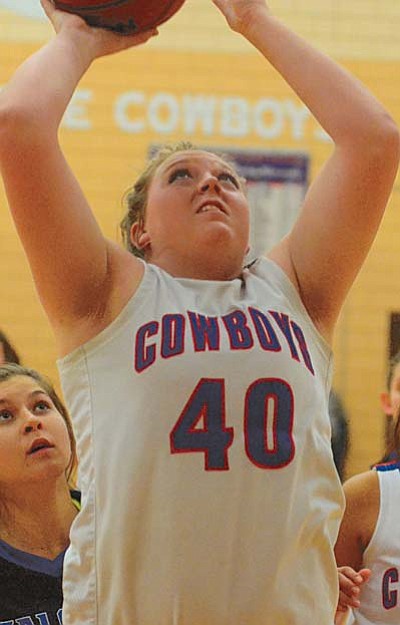 Dusty Dowdle goes up for a rebound during a game in the 2014-2015 season. Dowdle is one of the players who went on the San Diego trip. VVN file photo by Derek Evans.
Stories this photo appears in:
Cowboys go to weekend tournament in San Diego, face Mingus, California teams
SAN DIEGO--Camp Verde High School girls basketball is playing in summer league games and practice. Over the weekend the Cowboys played in the Point Loma Summer Slam at Point Loma University in San Diego.