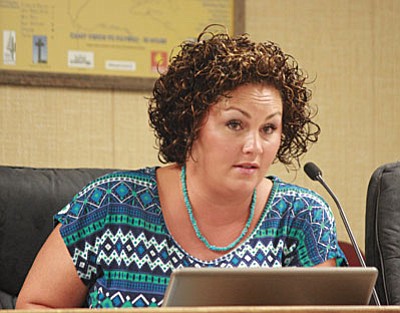 Jessie Jones, pictured, was one of five Camp Verde Town Council members to vote yes to approve the Town's proposed tentative budget for fiscal year 2015-2016. On July 15, council will hold a public hearing to discuss the budget. VVN photo by Greg Macafee
Stories this photo appears in:

CAMP VERDE - Wednesday, the Camp Verde Town Council voted 5-2 to approve fiscal year 2015-2016 proposed tentative budget.