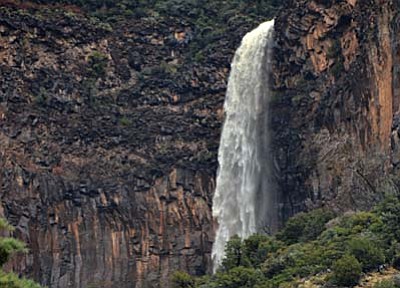 Waterfalls and runoffs have begun flowing in the red rocks in the Sedona area due to the rain. This popular waterfall could be viewed on SR89A going up Oak Creek Canyon Sunday on the right before Slide Rock and is known as Encinoso Falls. VVN/Vyto Starinskas.
Stories this photo appears in:
More than 24 hours of continuous rain in the Verde Valley is raising flow levels on both the Verde River and Oak Creek Monday morning.