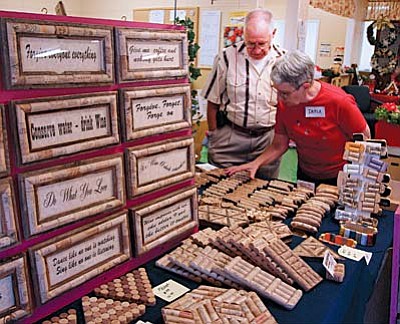 Rimrock resident Del Richards sells his cork creations at the annual Beaver Creek Arts and Crafts Show in November 2014. Also pictured, Lake Montezuma resident Darla Melcher. VVN photo by Bill Helm
Stories this photo appears in:

RIMROCK - Following a career as an electrical engineer with Chrysler, Del Richards realized he couldn't sit still for very long.