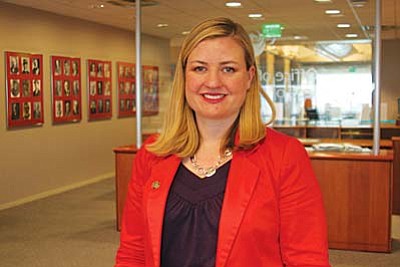 Phoenix City Councilwoman Kate Gallego says her Arizona driver's license couldn't get her into a federal building in Washington, D.C., because the state doesn't comply with the REAL ID Act of 2005. A state lawmaker wants to allow Arizonans to get licenses that comply with the act – provided they pay for them. Photo by Karla Liriano
Stories this photo appears in:
PHOENIX - Councilwoman Kate Gallego flew to Washington, D.C. last week to meet with the Federal Emergency Management Agency about flooding in her district.