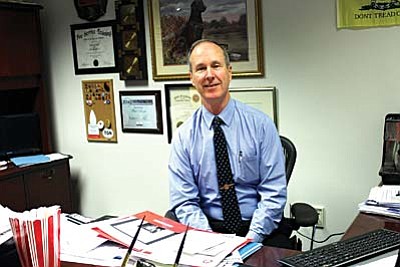 Rep. Bob Thorpe. R-Flagstaff, wants a law establishing a buffer between medical marijuana growing and production facilities and residential areas, school and houses of worship. Kelcie Grega photo
Stories this photo appears in:

PHOENIX - Citing the case of a medical marijuana-cultivation facility approved for a site across a canal from homes in north Phoenix, a state lawmaker to establish a buffer.